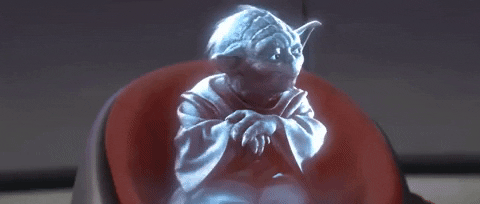 Everyone writes blogs and everyone imitates everyone's opinions, crediting those who actually did the work and blah blah blah…. But not us! We decided to interview our HR team, the very team who deal with this sort of thing on a daily basis, to find out what their raw opinions were on this matter. Here's what they had to say:
In your opinion and from your experience working at B-Sure, what is more beneficial for the workplace, a Degree or experience?
I firstly don't think I could've gotten the position that I am in without having a degree. But in all honesty, once you enter the workplace… It's just a piece of a paper. From my experience of working at B-Sure for the last 9 months… I would say it probably would've been great to have some experience. But because I came in as an intern, my role (I felt) was to put the theory I learnt into practice and grow as an individual in that field and learn as much as possible.
I do however think that obviously you'd need a degree (as usually it's a minimum requirement for some jobs) but at the end of the day it isn't about the degree you have but what you do with that degree.
Based on your opinion above, explain why?
I think it would be a combination of both. You'd need the degree to get to a certain position, but once there that degree will only take you so far and therefore the experience becomes more valuable.
Talent in the workplace varies from company to company and employer to employer. Being an Industrial Psychologist, what are the things that employers look out for in those who hold degrees and those who just have experience?
For those who hold a degree:
I would say that you'd look for someone who isn't too structured and who can adapt to change. Someone that is willing to learn and who is also reasonable as to where they're heading to and where they see themselves in 3-5 years (I've had someone tell me that in 3 years time they want to be the CEO of HR… What?!)
People who hold degrees have to sell themselves to employers by showing them that they are more than just their degree, that they are able to learn and adapt. People with degrees have a tendency to rely on them too much. But employers are looking for so much more.
For those who just have experience :
Employers want to see whether you can follow through with what you start, are you someone that keeps moving from job to job and doesn't even stay for longer than 6 months at a place? They may want to look a your willingness to learn and whether your previous experience plays a role for the current position you are applying for. How will your experience make you stand out, compared to someone with the same experience or someone with no experience? An employer may want to look at whether the person is resilient and can handle pressure.
At the end of the day, most employers want individuals who are a culture fit to the organisation and who they believe will be able to make a difference within the organisation, grow with the organisation, and who will align their goals with the companies goals.
Because everyone has different circumstances and have very different educational backgrounds, some have first class education, and some don't (unfortunately). Do you think that this will have an impact on their opportunity to obtain employment?
Yes, I think these days there are so many people who have a first class education and can't even find employment, which is scary in itself. But when looking at the unemployment rate, I think not having a first class education definitely would hinder your ability to some extent. But in saying that, there are many people working, having had no tertiary education. But I think with the 4th industrial revolution coming up and the increase of AI in organisations, not having a first class education is going to be detrimental as a lot of the jobs which currently don't require tertiary education are going to be non existent or replaced with AI.
What advice would you give those who can afford an education and what advice would you give those who can't?
Advice for those who can't afford an education :
Dream big! Just because you don't have a piece of paper to your name, doesn't mean anything. Sometimes hard work and perseverance can get you a lot further than any degree can. This is evident all around us (Steve Jobs, Richard Branson, Oprah Winfrey), it's about creating your own destiny and not allowing your circumstances to impact your goals and your future.
Advice for those who can afford an education :
Firstly, choose something you're passionate about. The more you love what you study, the more you will love what you do. Don't take being able to afford an education for granted, it's such a privilege and I see people just throw this opportunity to learn away by not being present, by not working and committing to the degree they chose. Some people would kill for the opportunity to be able to afford an education, so realize how privileged you are and make the most of that degree. I would also say, don't let your degree define you, you are more than a piece of paper, so work on who you are outside of that degree.